— David Dyer-Bennet 12-Apr-2022
Yet another loss. I'm sorry to say that we've come into access to some of David Cummer's photos after his unexpected death in March 2022.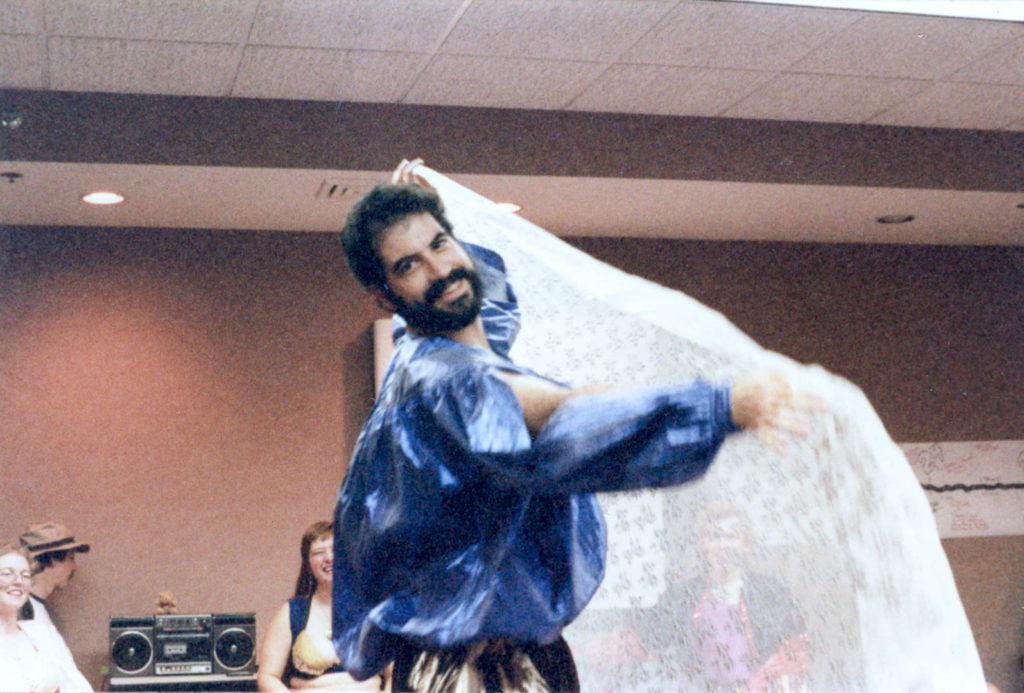 David was around Minn-StF from sometime in the 70s. He was involved in Shockwave, worked on Minicon, hosted some meetings, and was always a pleasure to talk with. He performed in a belly-dance group with Sue Grandys and Val Lies (and I think others), including at a number of local conventions.
More recently I've known him on Facebook, and occasionally at friends' houses. The day before he died I was advising him on color correction of old photos; before that he had been advising me on captioning videos.
Thanks to his family for giving us access to his photos and a chance to scan the ones of interest here.
His photos on the site can be seen here.